Rhythmlink Announces New Addition to EMG/NCV Line: The Concentric Needle Family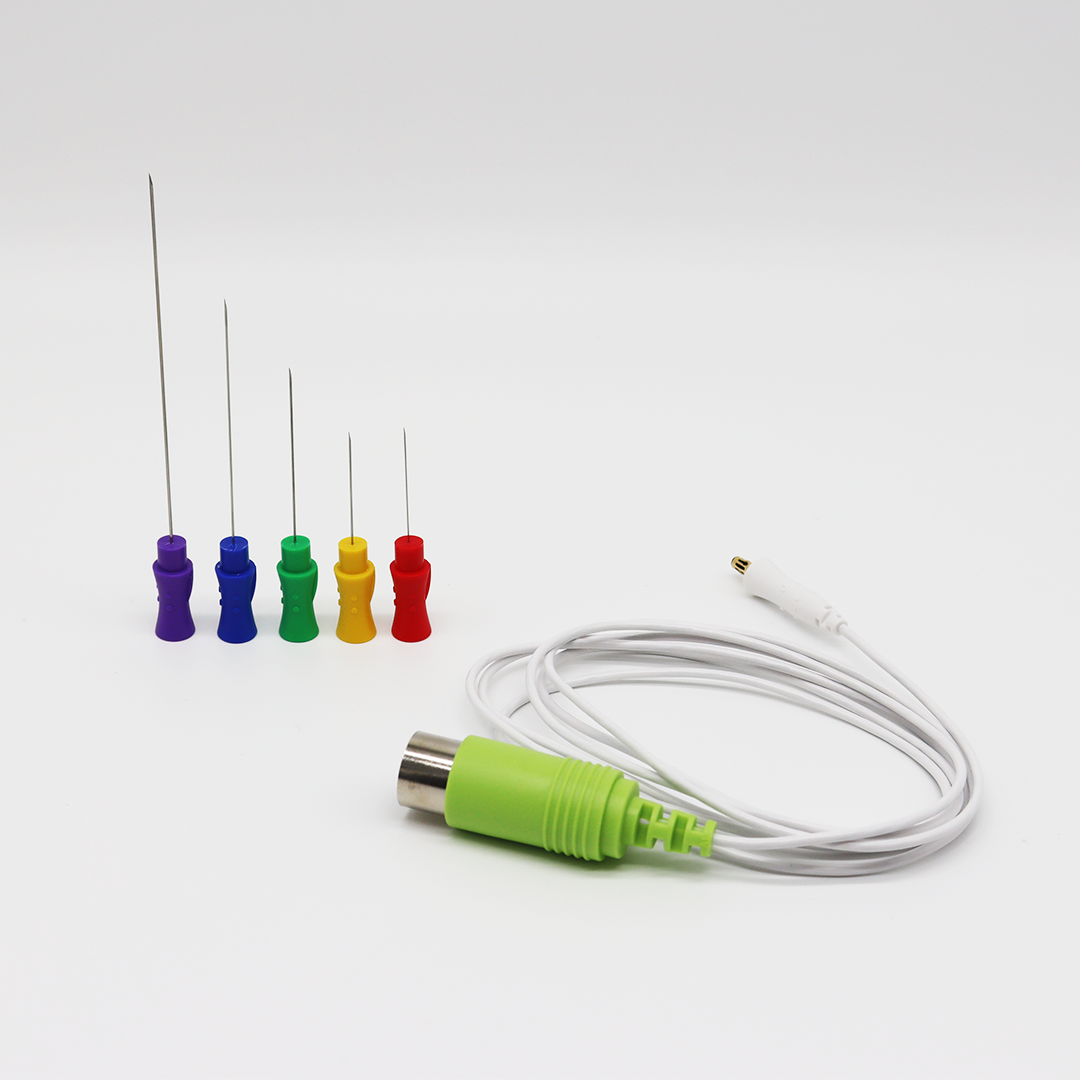 October 13, 2023
Rhythmlink International, LLC has announced the release of a new product family, concentric needles, which joins their existing line of products specifically for EMG and NCV studies.
The concentric needle is offered in four sizes or gauges, which also vary in needle diameter, length and color, matching currently accepted workflows. The disposable concentric needle pairs with a reusable cable designed specifically to work with Rhythmlink's needles.
Rhythmlink already offers a popular monopolar needle but believes the advantages to this new product family will be appealing to physicians due to clinical studies that suggest using concentric needles allows clinicians to more precisely identify and record from a desired area.
"EMG is an important study for physicians to assess nerve and muscle health, but the market hasn't changed much in a long time," said Leah Hanson, VP of Global Sales and Marketing for Rhythmlink. "Physicians need a product line that can adapt to their needs with high quality signals, consistent product availability, and the ability to customize workflow efficiency. The design of a concentric needle allows for ultra-precise placement and recording, and higher quality readings. It's a premium product and Rhythmlink is proud to meet this need in the market."
Since acquiring Chalgren Enterprises in 2020, Rhythmlink has been steadily expanding their product offerings in the EMG and NCV arenas. The concentric needle family joins other recent product releases, such as Sticky Pad Surface Electrodes formulated for NCV, both with and without a leadwire. Additional products available for EMG and NCV studies include a range of detachable and injectable monopolar needles; reusable bar, disc and ring electrodes, and other accessories.
"Offering a full range of products, everything a physician might need, allows us to better serve our customers," said Shawn Regan, Co-founder and CEO of Rhythmlink International. "That attention to detail and focus on what our customers need is what makes us not just a medical device company, but a true partner to our customers."
Rhythmlink takes pride in designing, innovating and manufacturing the technology that links patients to machines for the purpose of recording or eliciting important physiologic information. The new Concentric Needle joins a full catalog of products designed for Brain Health Monitoring, EEG Monitoring, ICU and Critical Care, and more. Learn more about Rhythmlink's full line of products at www.Rhythmlink.com and more about the Concentric Needle at www.Rhythmlink.com/Concentric.