Our Company
We are Rhythmlink
Rhythmlink® International, LLC designs, manufactures and distributes medical devices and provides custom packaging, private labeling, custom products and contract manufacturing to its customers. Rhythmlink is recognized as a leader within its field at providing the important physical connection between patients and the diagnostic equipment to record or elicit neurophysiologic biopotentials.

Originally founded by neurodiagnostic technicians and engineers in 2002, Rhythmlink strives to provide continuous innovation and superior quality in all of its products. Based in Columbia, SC, Rhythmlink's advancements and improvements in technology, business development and corporate branding have brought national and international recognition.
Awards & Accolades
Pride in our team members
Rhythmlink has won several awards throughout the years, both for our innovative products and corporate culture! See them all at the link below.
Best Places to Work
Rhythmlink was named a Best Place to Work in South Carolina for the eleventh consecutive year!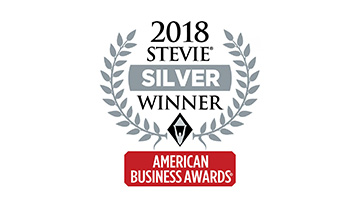 American Business Award - Silver Stevie
Rhythmlink was named the winner of a Silver Stevie Award in the Health & Pharmaceuticals - Product category, for our MR Conditional*/CT Quick Connect System.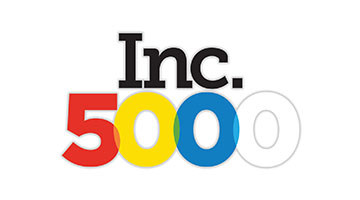 Inc 5000
Rhythmlink has been recognized on the Inc 5000 list of fastest growing companies in the U.S.
Rhythmlink Leadership
Our Partners
Shawn Regan
CEO / Co-Founder
Shawn Regan is co-founder and the CEO of Rhythmlink International, LLC. After more than a decade of experience in the medical device and medical services fields, he and a partner created Rhythmlink to meet the needs of neurophysiologic end-users whom he discovered were underserved by both large and small medical device companies. Shawn is passionate about combining customer needs with innovative engineering solutions to improve patient care and reduce medical costs.
Contact
Joe Straczek
COO / CFO
Joe Straczek joined Rhythmlink in 2019 bringing his experience of both finance and operations senior leadership roles in various industries including the scientific products. Joe has served as Vice President of Operations as well as Head of Finance in his 25+ years of experience driving operational improvements to improve business results.
Contact
Michael O'Leary
Co-Founder
Michael's background is in the areas of manufacturing and international business. A former adjunct professor at the University of South Carolina, Michael taught export marketing at the graduate level and also worked as an economic development consultant. Michael manages Rhythmlink's engineering and operations groups. In 2012, Michael was appointed to the South Carolina District Export Council (DEC) by the U.S. Secretary of Commerce. The SC DEC provides advice and helps counsel local South Carolina companies on various international trade issues.
Contact
QUALITY AND CERTIFICATES
Pride in our quality products
Have confidence in the products that you purchase from Rhythmlink. We stand behind all of our products and have earned some of the most important certifications from around the globe. Visit rhythmlink.com/quality to learn more.
Our Certificates
Canadian Medical Device Licenses

MDD 93/42/EEC

ISO Class 8 Clean Room
Our Fact Sheet
Discover more information about Rhythmlink, LLC
Rhythmlink Careers
Join one of the best places to work in SC
View Jobs