Rhythmlink International, LLC. is Honored as a Best Place to Work in SC for 11th Consecutive Year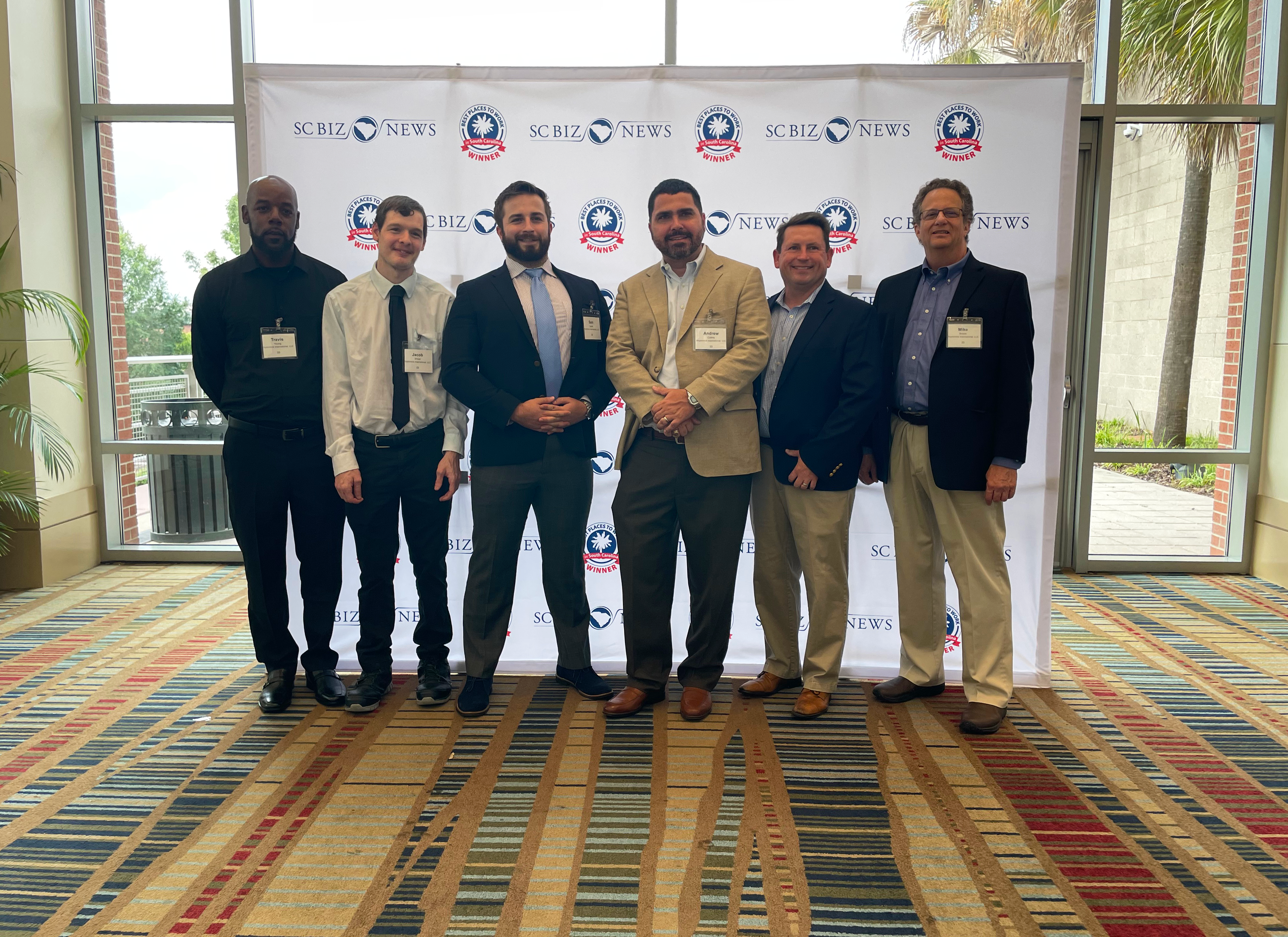 October 10, 2022
For the eleventh consecutive year Rhythmlink has been awarded a spot on the "Best Places to Work in South Carolina" list in the Medium Employer category, honored by the South Carolina Chamber of Commerce. This year Rhythmlink placed 23 in the medium employer category, earning a spot on a final list of almost 120 of the most innovative and top-notch employers across the state.
"Rhythmlink has put decades of work into building a company filled with people that improve patient care for the better," said Andrew Collins, Human Resources Director for Rhythmlink International, LLC. "Winning Best Places for over half of our company's existence is no accident. It is through every employee's purposeful ownership of our inclusive policies and commitment to living our core values that we continue to be blessed with this honor. Our culture is one where every employee feels ownership of our successes and a personal hurt when we fall short of our goals. I am sure that we will celebrate this win for many months to come" said Andrew.
Companies from across the state entered the two-part survey process to determine the Best Places to Work in South Carolina. The first part consisted of evaluating each company's workplace policies, practices, philosophy, systems, and demographics. The second part consisted of an employee survey to measure the employee experience. The combined scores determined the top companies in each of the categories (small, medium, and large companies) and their final ranking. Several questions on the survey dealt with how Rhythmlink has continued to respond to the challenges of the COVID-19 pandemic, and how it has affected the workplace, hiring process and continued development within the company.
Ranked companies were recognized at an annual reception and awards dinner at the Columbia Convention Center on August 18, 2022, where Rhythmlink was awarded 23 in the medium company category.
For more information on the Best Places to Work in South Carolina program, visit www.BestPlacesToWorkSC.com.